All You Need To Know About Wedding Hairstyles and Makeup
It is your wedding. It is your special day. Walking down the aisle, after all, is a once-in-a-lifetime experience. You want to appear as the best version of yourself, for yourself, your significant other, and for every guest gracing your union. While at it, you want to appear and feel very confident and relaxed. So, we understand why you want your hairstyle and makeup to be perfect.
Getting your wedding hairstyle and makeup right can be tricky. If not appropriately managed, things can get overwhelming and tense. The only way to prevent that is to ensure adequate preparations. This is why we have dedicated this post to enlighten you on the most important things you should know about wedding styles and makeup.
Without wasting time, let's get to it!
Regular and Bridal Hairstyle/Makeup – Any Difference?
You will hardly find rules guiding your hairstyle or makeup for your special day. That being said, one will ordinarily expect that you go slightly higher than the regular. Why? Tons of pictures and videos will be shot. So, you definitely want to look great for the day, and anytime you revisit these memories.
How about adding a pop of color that you hardly consider for your usual makeup? Or a unique hairstyle or hair extension that sets you apart from the crowd as the one being celebrated.
Check out our informative post on hair extensions  and hair colors .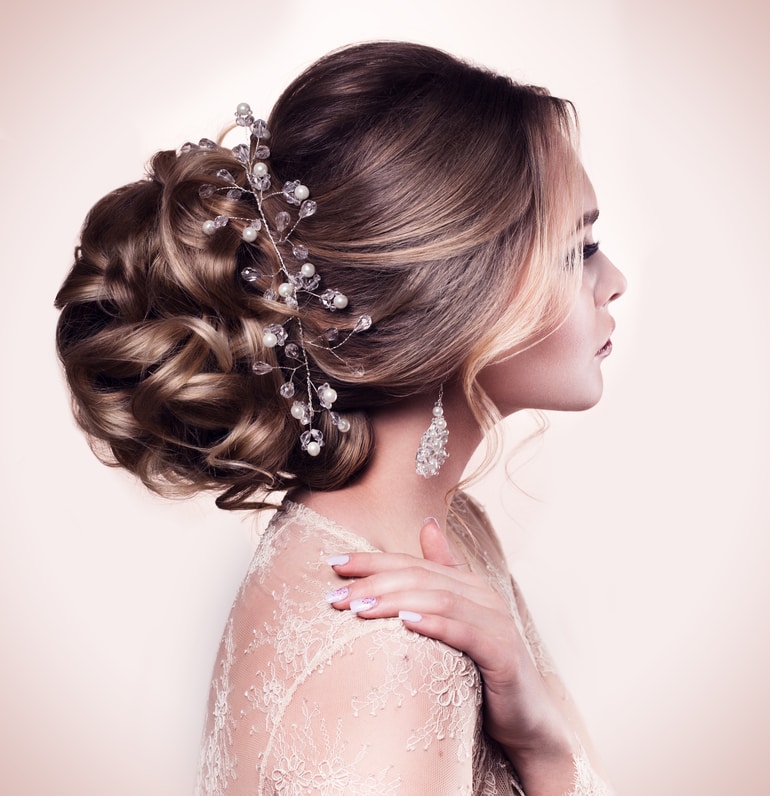 What is the right Bridal Hairstyle and Makeup?
Again, there are no hard and fast rules here. You can never run out of options when it comes to bridal hairstyles and makeup. This is why we should quickly touch on how to make the right choice.
First off, ensure that you have picked your dress before dabbling into the hair and makeup situation. Your hair and makeup should complement your outfit, and not the other way around. Oh, it should complement your wedding theme too.
Is the marriage on a beach? Then you are walking barefooted, so your hair should be down, and your makeup not overly popping. Choose makeup that fits your face shape and coloring, and of course, your wedding dress.
Overall, you are looking for harmony between these things to give you a perfect appearance.
When should you book?
Do you have your hairstylist and/or makeup artiste's phones on speed dial? That is nice. But this is no time for an emergency. Instead, you should make arrangements with these people way before your wedding. For the best results, we recommend three months before your special day.
Your stylist and artistes are freelancers. They get busy or very busy if they are very good at what they do. Disappointments can be heartbreaking. So, you should secure an appointment before they become unavailable. Booking early also helps you save costs.
Do you need a wedding hair and/or makeup trial?
There is no room for mistake whatsoever when it comes to wedding preparations. This is why you should arrange for a wedding hair and/or makeup trial. It allows you to meet with your beauty or hair pro and collectively work on the finer details of your bridal hairstyle and makeup.
Your wedding day should not be the first time you will be having your bridal hair or makeup – it should be during the trial. And if any adjustment or tweak is required, you can fix it there and then.
A wedding hair and/or makeup trial will come at a cost – something affordable.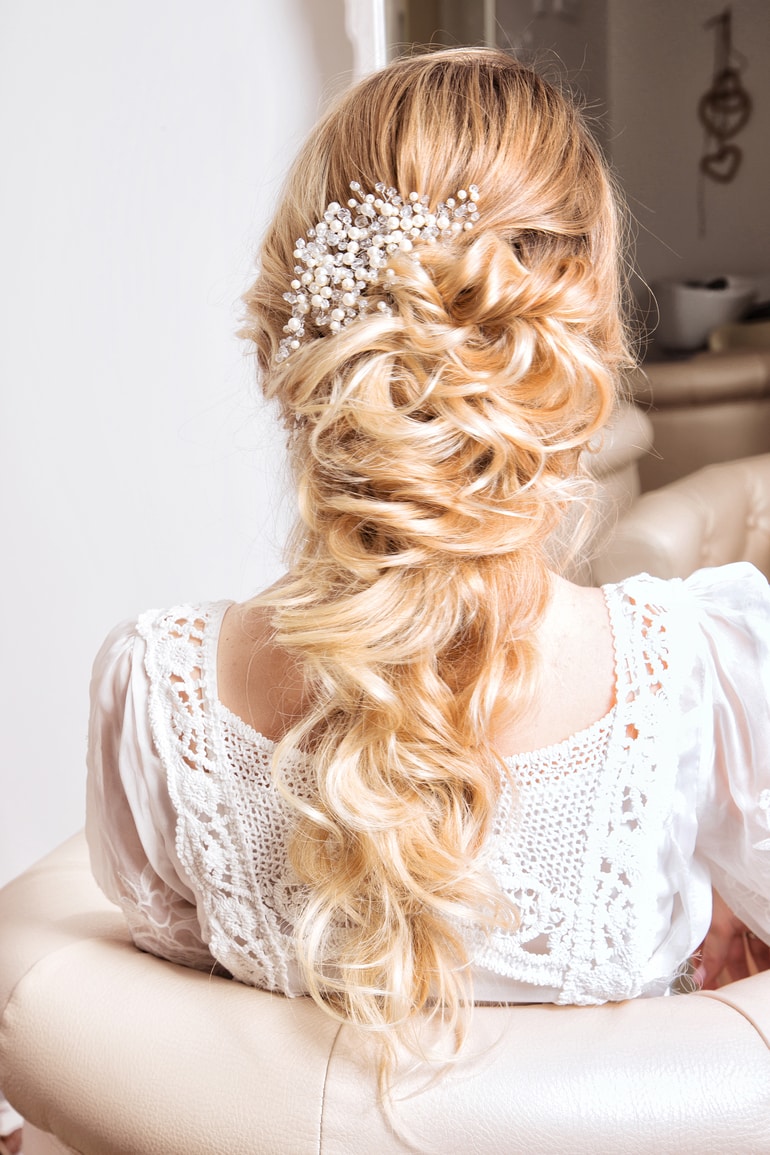 When in doubt, ask a Pro?
Have you hired a makeup or hair pro for your wedding? If yes, feel free to ask questions or seek expert advice when or where you are not clear. This may come as consultation during your trial.
If you have Pinterest, Instagram, or Facebook images that reflect your preferences, show them to further explain what you want.
You should be 100% free with your wedding hair and makeup pro.
How do you find the perfect wedding hairstylist or makeup pro?
Not every hairstylist or makeup pro can handle the wedding specifics. You should narrow your search down to experts in wedding hair and makeup. You may ask your salon manager or friends for recommendations.
But the best option will be to contact us at La Mode Hair Design & Spa. Our wedding hairstylists and makeup pros are competent and experienced, with several successful wedding outings under their belt.
Call La Mode Hair Design and Spa on 847-729-0196 and let's make you a gorgeous queen for your special day.
Call us 847-729-0196 to book an appointment
1811 Waukegan Rd. Glenview IL 60025
847-729-0196
info@lamodehairspa.com
http://lamodehairspa.com