Before now, making significant hair changes used to be time-consuming and stressful. But not anymore, thanks to hair extensions. Now you can get the instantaneous length, highlights, thickness, or volume to your hair in a matter of minutes.
Chances are you are not coming across hair extensions for the first time. However, we believe that knowing more about hair extensions will help you make informed decisions about this vital aspect of hairstyling. Oh, you also get to spare some cash and valuable time.
So, read on as we offer some dive into the world of human hair extensions.
Human Hair Extension Types
Yes, you guessed right; there are different types of hair extensions you can choose from. Let's get to know them.
Keratin Fusion Extensions
Keratin hair extensions are one of the most sought-after virgin hair extensions out there. They consist of 100% human hair. So, they blend easily and beautifully with natural hair.
The bond in Keratin Fusion Extensions is made of Keratin. Keratin is a fibrous protein found in the hair epidermis. Despite the considerable amount of heat applied during installation (200 degrees Fahrenheit), Keratin Fusions do not damage the hair.
Keratin Fusion Extensions can last up to three months, depending on how much natural hair you have.
Weft Hair Extensions
Weft hair extensions have been sewn into small bundles. These bundles are either machine-tied or hand-tied to the original hair. Unlike other human hair extensions on this list, installing weft hair extensions does not require tape, glue, or heat. Rather, the weft bundles are added using the braid sewing application or the beaded weft application.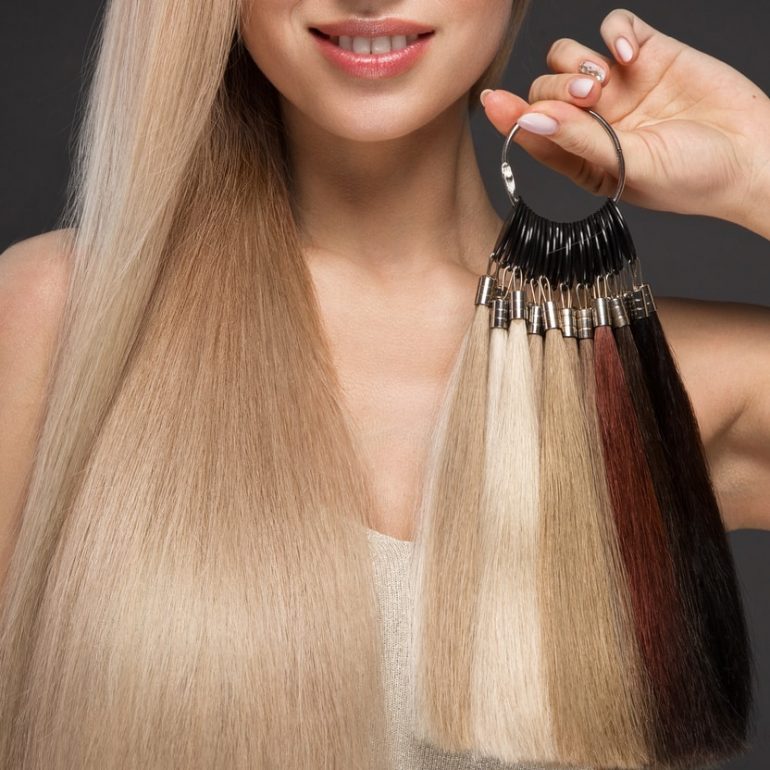 Weft Hair Extensions
Microlink or micro bead or micro loop hair extensions are fixed by attaching tiny wefts of hair to small parts of your natural hair. You will require a small silicone-lined bead to do the attachment. You also need a tool that can hold the bead to the hair to ensure it does not drop. Always hire a professional to apply for your microlink hair extension.
Clip-in Hair Extensions
Also called the clip-in wefts, this hair extension type is a strand of contoured pieces joined at the base using silicone or a fabric. They are ready-to-use out-of-the-box. Just clip the pieces to your natural hair, and that is all, and unclip to remove.
Tape-In Hair Extensions
As the name suggests, these extension types are pre-taped and glued together on both sides of your hair. You will need the help of a hairstylist. They will help align the extensions with the roots while using a heated tool to heat the glue. You can be done in about an hour.
Wigs and Hair Pieces
This is the most popular hair extension out there. They are available in different forms and sizes and applied to your hair topically. Sometimes, people use wigs to replace their natural hair, perhaps due to balding or hair loss. Other times, it may be used to achieve a new look.
So, these are the major types of hair extensions we have in the market today. Our next area of interest is the much-discussed synthetic hair extensions vs. real human hair extensions debate.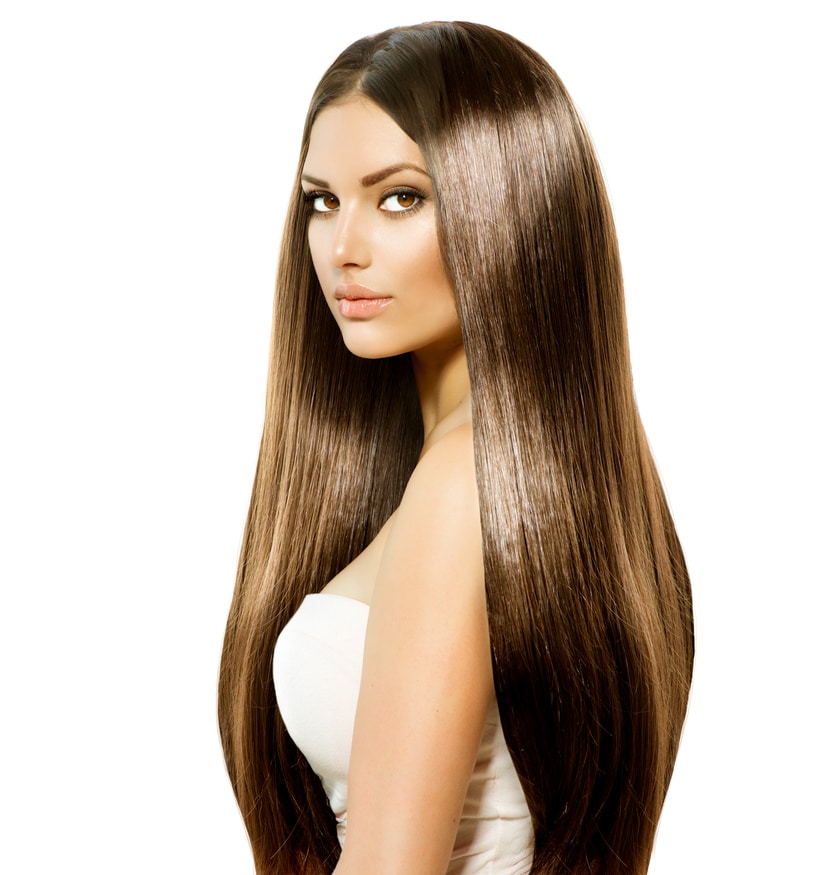 Real Human and Synthetic Hair Extensions – any difference?
There are four different talking points of this comparison:
Styling and Color
Whatever you do to your natural hair, you can do to your human hair extensions. This includes straightening, curling, coloring, blowing, and even hair product application. Synthetic models do not have such flexibility; you cannot color, style, or straighten them.
Look and Feel
You have tons of colors, styles, and forms of application to choose from, in both synthetic and real human hair extensions. Generally, synthetic fibers tend to be stiff. They move differently from the human hair and hardly blend in with the natural hair.
In contrast, real human hair appears natural and feels real. After all, it is. It also blends naturally with your hair.
Making
Every part of human hair extension comes from real human hair and is usually sourced from a donor. Conversely, synthetic hair is the result of combining different synthetic, blended fibers. They appear like natural human hair but contains no human hair.
Quality and Durability
The real human hair extensions last longer and are of more quality than the synthetic hair. The synthetic hair can be easily damaged by heat or sun. At most, you can only get a few months of use out of synthetic hair, while the human hair extensions offer up to a year of proper use.
Let's get you the hair extension you need!
Do you need a professional to handle your next hair extension affair? Call on us! At La Mode Hair Design and Spa, our experienced stylists are always on the ground to offer you best-in-class styling services and relevant expert advice.
Call La Mode Hair Design and Spa on 847-729-0196 to schedule an appointment right away!
Call us 847-729-0196 to book an appointment
1811 Waukegan Rd. Glenview IL 60025
847-729-0196
info@lamodehairspa.com
http://lamodehairspa.com