Eyelash Extensions & Eyebrow Tattoo
Given up hope on your eyelashes and eyebrows? Think they'll never look naturally awesome the way you always wanted them to? Oh, come off it, this is 2020 and impossibility is basically nothing. There are lots of ways to get your eyebrows and eyelashes to look exactly the way you want them to appear. Either it's something from the pages of a lifestyle magazine, or a celebrity on TV, there's absolutely no look you can't pull off.
Ready to get awesome lashes and brows? Book a session with La Mode Hair Design and Spa. You can also browse all the other services we provide and see if there's something else you need. Now let's discuss what you can expect to get from the eyelashes and brows treatment.
EyeLashes
All lashes are not created equal. Some people seem to naturally have perfect lashes while for the rest of us, we feel like we got the short end of the stick. The following options will make your lashes come out exactly how you want them.
Lash Extensions
Artificial attachments that make your lashes look splendid. The good thing about extensions is that you can select exactly the kind of look you would love to get and have a professional fix it for you. It does take some time.
An average eyelash extension fitting should last up to around 2 hours and you should keep that in mind when preparing for your appointment. Be sure to keep your face bare and avoid any form of make-up, cream, or moisturizer application around your eyes. Also remember that your eyes have to stay stationary throughout the process, so be sure to avoid exposure to irritants that may make you blink repeatedly.
The eyelash extensions are attached to your natural lashes and will give your face a completely new look. Remember to always lie either on your side or on your back to prevent repeated contact with the bed or pillow ruining your extensions.
Finally, don't attempt to remove your eyelash extensions by yourself. Be sure to get back in touch with our professionals at La Mode Hair Design and Spa.
Lash lift
Don't want the irritation and stress of attaching synthetic lashes? Do your lashes already look pretty nice and you would only love to accentuate your present look without changing too much? Nothing to worry about, you're not out of options just yet.
At La Mode Hair Design and Spa, we offer lash lift services that work on your natural eyelashes, giving them a curly look and adding a sheen and some luster to their color. Unlike the lash extension, the lash lift can be completed in just under an hour and you can be out and about with your lovely new look. You also don't have to return to the spa for the next 5 to 8 weeks.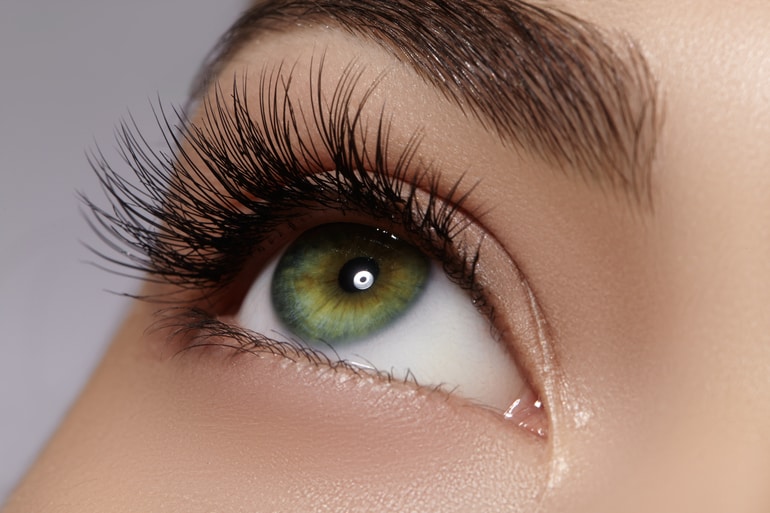 Eyebrows
If you thought eyelashes were difficult to get into a desired shape, then you have obviously not met eyebrows. Brows are more prominent, and a lot of women are often self-conscious about the appearance of their eyebrows. Again, La Mode hair Design and Spa has you covered. Below are two treatments (among numerous others that will get your brows looking just perfect):
Microblading
Say goodbye to hours of trying to draw your dream eyebrows in front of a mirror. With a set of 12 needles and a pattern selected by you, the eyebrow tattoo professionals at La Mode Hair Design and Spa will give sketch the perfect eyebrow using pigment that is medically safe and will not hurt your skin. You can think of this process as a mini tattoo drawing but this time on your eyebrows.
Did the mention of tattoos scare you? No, you don't have to be. Microblading is as painless as it can get and the dexterity of our professionals at La Mode Hair Design and Spa ensures that the whole thing is completed under an hour and you won't even feel a thing. Guess what? It can last for as long as a year and half. Waking up every day without having to draw eyebrows must be great eh? We think so too.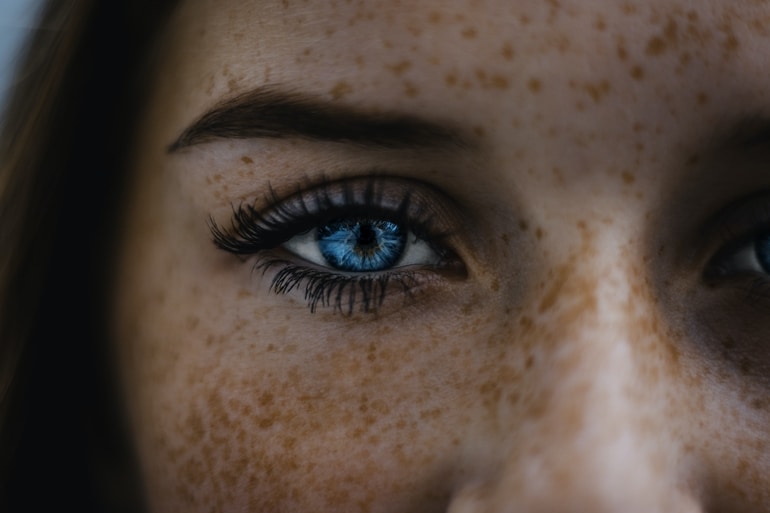 Microshading
If you've got a reactive skin that doesn't do well with random products or skin procedures, then microshading is the perfect eyebrow treatment you want. It also differs slightly in style from microblading with a powdered look and the use of a less permanent pigment than that used in the microblading treatment. You must be wondering if it lasts just as long, you bet it does. Again, for almost two years, you have social media ready brows.
Want to try out all of these eyelash and eyebrow treatment and more? Call La Mode Hair Design and Spa on 847-729-0196 to schedule an appointment right away!
Call us 847-729-0196 to book an appointment
1811 Waukegan Rd. Glenview IL 60025
847-729-0196
info@lamodehairspa.com
http://lamodehairspa.com